Ten WordPress Plugins for Affiliate (and other) Marketers
One advantage of using the WordPress blogging platform is the large number of easy-to-use plugins that help affiliate marketers add functions to their site.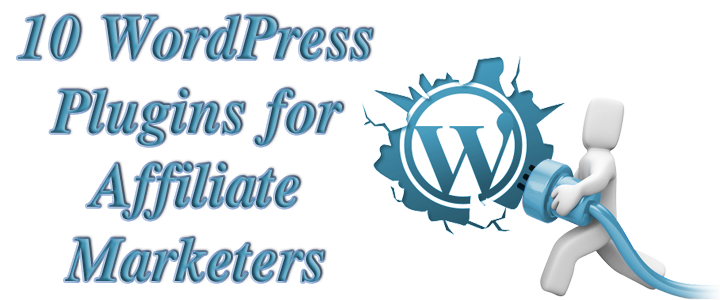 The Snapchat Snapcode Widget is a small widget that allows you to place your Snapcode on your site. When visitors to your blog take a picture of your Snapcode and upload it on Snapchat they will be able to find you. This is a free wordpress plugin.
The Pin It Button offers one of the most effective ways to encourage users to share your content and products on Pinterest. The plugin will let readers select the image they want to pin from your page.
Placing a Custom Twitter feed on your blog or website is a great way to integrate your social media presence with your site. You can choose to display only your Twitter feed, a feed from multiple Twitter users, a feed from a single user, or a feed from a hashtag. This WordPress plugin is free and there is also a Pro version.
The Instagram Feed plugin will allow you to display Instagram photos from any non-private Instagram accounts, either in the same single feed or in multiple different ones.
The Custom Facebook Feed allows you to display completely customizable Facebook feeds of any public Facebook page or group on your website.  This plugin is mobile-responsive and the content is search engine–indexed. In addition to broadcasting a customized Facebook feed on your site, you can also place clickable Like Page and Share buttons above it.
With the Pinterest Widgets plugin you can place different widgets on your blog to feature different pins or show different Pinterest boards.

This plugin will allow you to embed pins on your site and add Follow buttons in place of (or in addition to) the standard Pin It button. If you include the Follow button, you don't have to click through to Pinterest to follow you.

You can easily add social sharing icons on every wordpress image with The WordPress Image Hover Lite plugin. It is similar to the Pin It button, but you get social sharing buttons for multiple platforms instead of just one. These inconspicuous sharing buttons are displayed across the top of an image when a user hovers over it.
Simple Social Icons is a customizable way to display icons that link visitors to your various social profiles on Facebook, Flickr, Pinterest, Vimeo, Instagram, LinkedIn, and more. you are able to choose which profiles to link to, customize the color and size of your icons, as well as align them to the left, center, or right.
The Facebook Conversion Pixel plugin makes it easy to insert Facebook Conversion Pixel code into Posts, Pages, or any other post types. Conversion tracking helps businesses measure the return on investment of their Facebook Ads by reporting on the actions people take after the ads are served.
Akismet is a must have spam filter. It checks your comments against the Akismet Web service to see if they look like spam or not and lets you review the spam it catches under your blog's "Comments" admin screen.
Over to you. Are there any others that you would recommend?