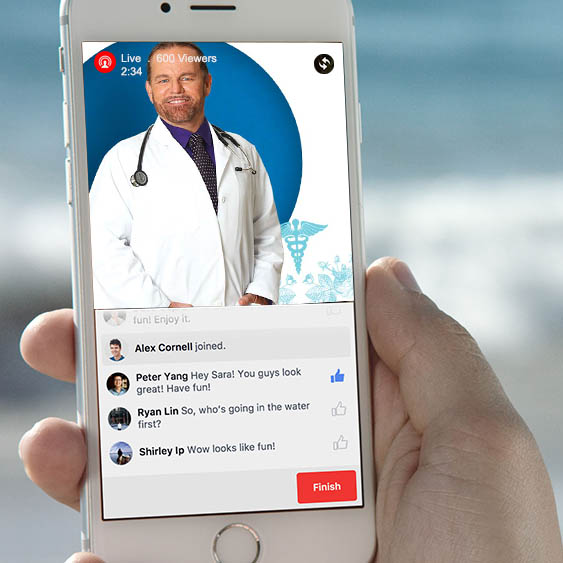 Facebook Live lets you create a stronger, more personal relationship with your audience.
While Facebook gives priority to video in the news feed, Live video ranks even higher. According to Facebook, people spend triple the amount of time watching a video when it's live, because of the nature of live content: it's exciting, in-the-moment, and the next best thing to being there.
Furthermore, two-thirds of Facebook Live video views happen after the fact. This, combined with the new engagement graph where viewers can skip to the parts of the video that get the most engagement, means affiliate marketers have more reason than ever to enter this popular marketing arena.
Live is an excellent way to interact with viewers in real time. Field their burning questions, hear what's on their mind and check out their Live Reactions to gauge how your broadcast is going. You can connect with the people who care most. Your followers can receive notifications when you go live so they know to tune in to your broadcasts at just the right time.